Luxuriously light
When you first experience the HyLite, it's hard to believe that such a lightweight product can deliver outstanding cleaning performance. Lifting and carrying the HyLite is effortless. The handle extends at the touch of a button and instantly retracts to store away in a drawer. Cleaning your home has never been easier.
Enhanced performance
Most vacuums suck the dirt through long hoses and tubes, which can become blocked easily. The HyLite collects the dirt just 1 cm from the floor, and this shorter airpath reduces blocking.

«Gtech have designed the HyLite for homes of the future. The HyLite is built to be speedy, durable and easy to use. It cleans fast and well, and runs efficiently, using hardly any power. It's low maintenance, with simple dust disposal and storage. The Gtech HyLite takes us into our new age of vacuuming...»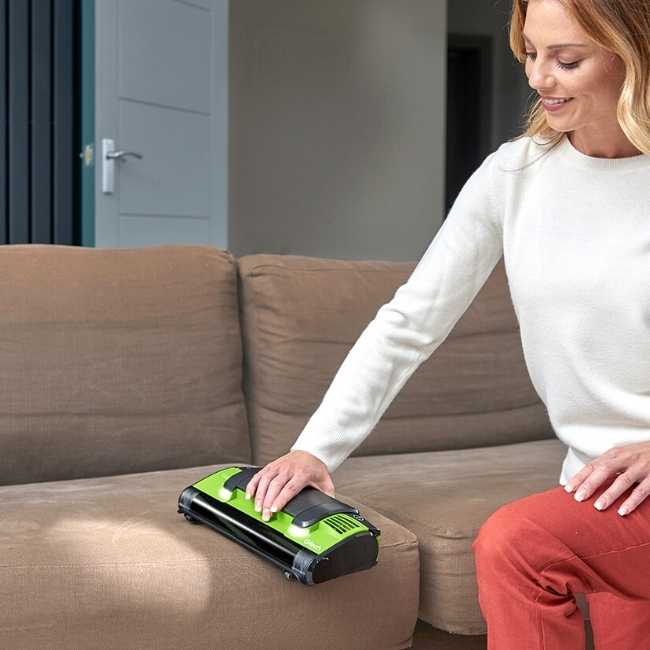 Low maintenance living
The HyLite is a modern product for busy lifestyles. There are no filters or bins to clean out and, because the dirt is kept in the floor head, there are no tubes or hoses to get blocked up. The HyLite saves you time and lets you get back to what's important.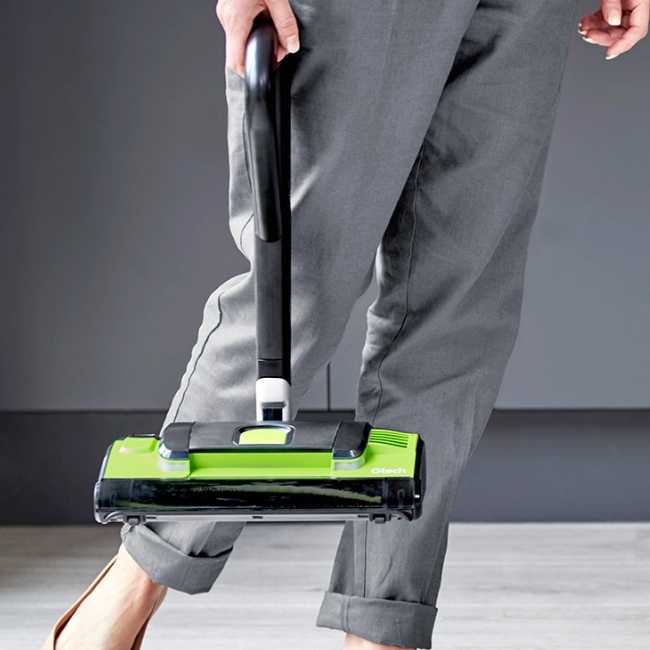 Versatile cleaning
The HyLite's telescopic handle extends and retracts instantly for intuitive cleaning. It can be removed in seconds, transforming this lightweight upright into a cordless handheld cleaner. With the freedom of flexible movement, this lightweight rechargeable vacuum cleaner offers proven cleaning performance in both upright and handheld mode. The HyLite instantly adapts to floor surfaces, upholstery and stairs - all with no settings or sockets to change thanks to the convenience of cordless.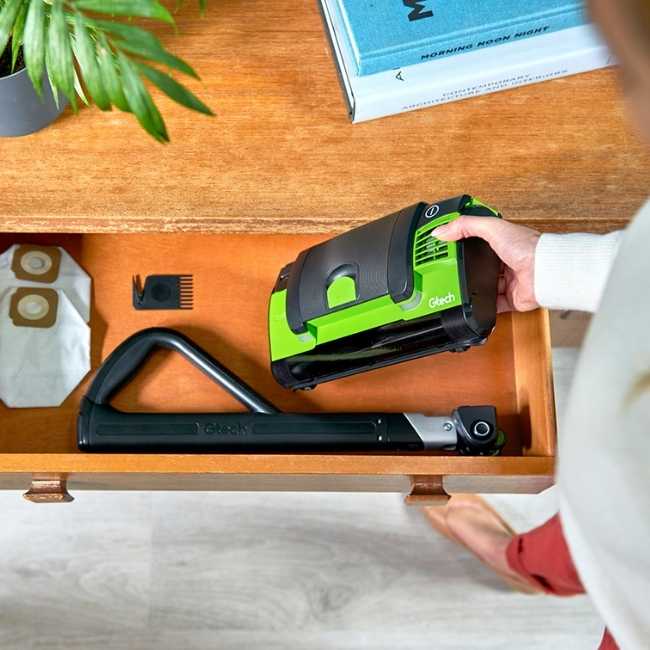 Simple storage
In upright mode, the HyLite stands up on its own, but its super telescopic handle and compact size means you can store it anywhere – even in a drawer. Wherever you keep it, this cordless vacuum cleaner is ready for action in seconds. Simply extend the handle, or easily remove it, and you're ready to clean.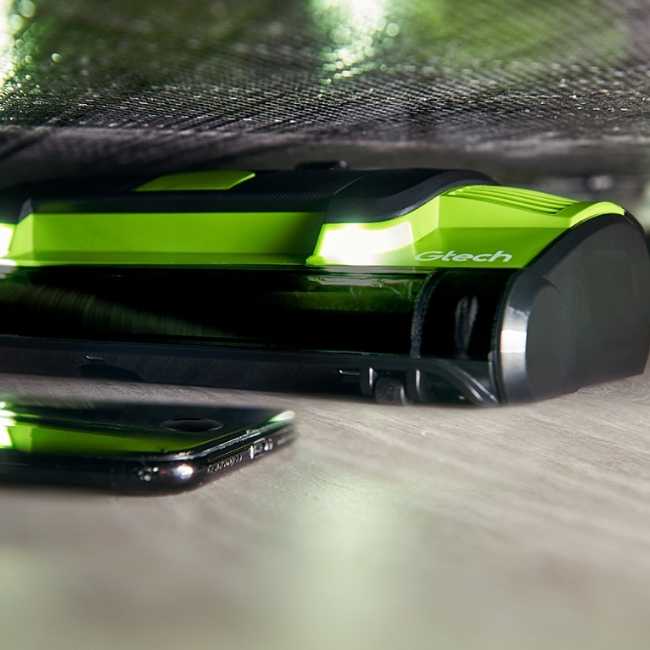 Keeping a low profile
The Gtech HyLite features a low profile, reclining handle so that you can reach under sofas and beds. Its maneuverability makes it so easy to clean around your home without worrying about moving heavy furniture. Make cleaning more enjoyable with this portable vacuum and embrace the convenience of bagged cleaning.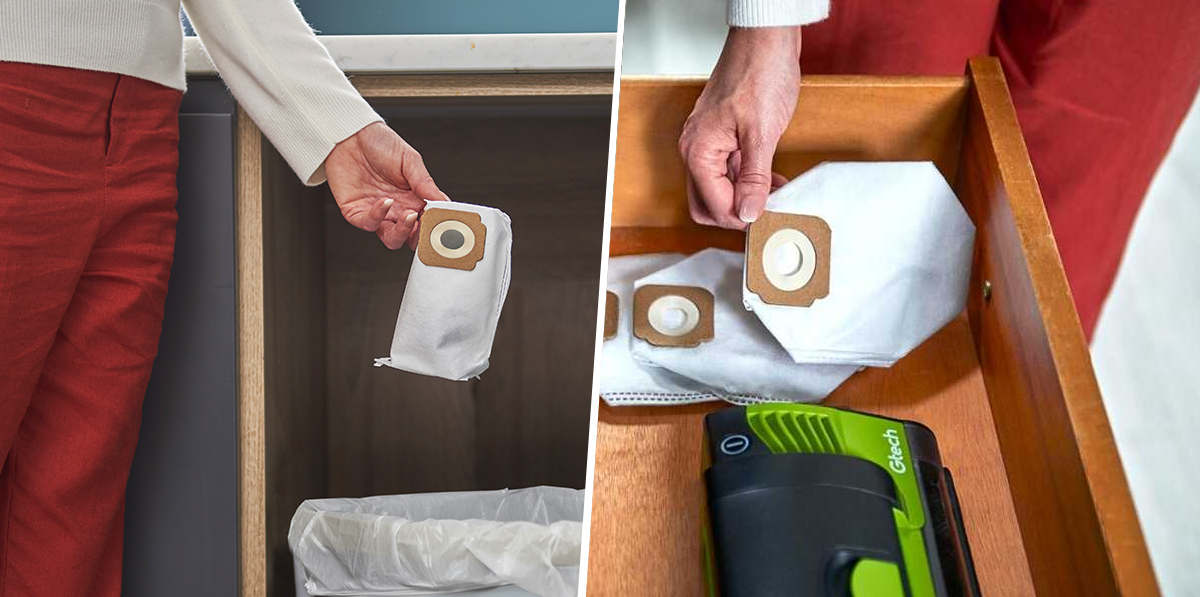 Triple-layered filter bag
Our triple layered bags deliver an impressive enhanced capacity, with the vacuum's airflow compressing the dust and debris so that each bag can actually hold up to 3 times its volume of dirt. The 3 layers are designed to be robust and rip resistant, helping you clean with confidence and offering simpler disposal.

Bag replacements
The Hylite comes with 3 hygienic bags. Average home use is 7-15 bags a year. Replacement hygienic HyLite Bags are available to order online for only CHF 19.- per pack of 15. Click here to order spare bags.
Gtech HyLite
You can download the full product manual for more details and specifics on the product.
Run-time

20 minute

power

22 V

Weight

1.5 kg

Battery type

Lithium-ion

Loading time

20 minute
Customer Reviews
Amazing
I love the Gtech air ram. It's light weight, easy to manoeuvre and just a lovely product. Highly recommended.
Very easy to use
It is amazing. ... so easy to use, powerful but light weight. And the best bit is that my daughter loves using so she hoovers every day....
Gtech AirRam
This is one of the best products I have purchased for a very long time. Should have bought one earlier, dog hair no longer a problem.
AirRam K9
Light in weight and works beautifully. No wires, it does what it says on the box!
Gtech AirRam
Love this Hoover best thing I've bought great service so light to use and great power I have a large house and can clean the whole place at least 4times...
Amazing results
Been a housewife for 50 years and have used many different vacuum cleaners, I can honestl say that the Gtech Air ram is rhe best I have ever used. So easy...
Fantastic
Highly recommend this item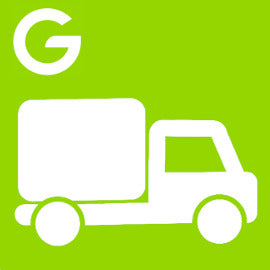 Free delivery
Free Delivery in Switzerland and Liechtenstein for shopping carts of CHF 49.- and more.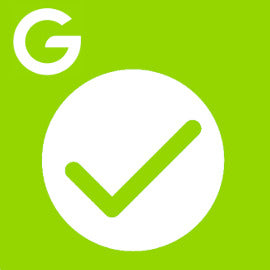 2-Year guarantee
If anything goes wrong with your Gtech Product over the next two years, as a result of faulty manufacturing, we will fix it or replace it.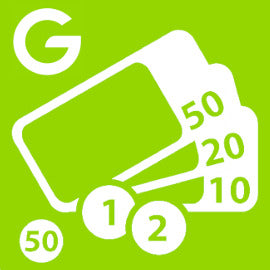 30 Day Guarantee
If you aren't happy with your Gtech product we will happily either exchange it or give you a full refund within the first 30 days.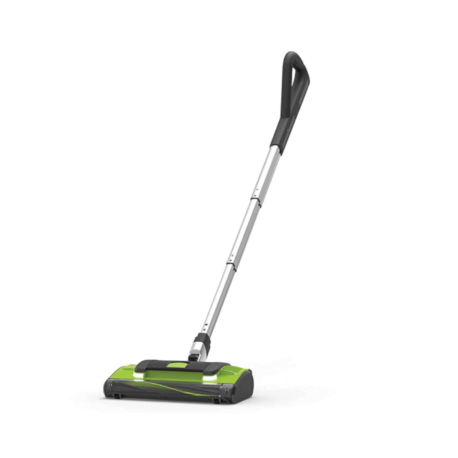 With hygienic, 3-layered filter bag

Powerful, replaceable battery

2-in-1: Upright and handheld use
Get the smallest, most compact high performance vacuum cleaner. Cleaning your home has never been easier.
Regular price
CHF 199.00
Sale price
CHF 179.00
Unit price
per
Sale
Sold out
Delivery time: 1 - 2 business days

Free shipping!

Warranty: 2 Years

Bring-In warranty

Regular price
CHF 199.00
Sale price
CHF 179.00
Unit price
per
Sale
Sold out